A family affair
Ink on paper
60 x 85 cm
2019





Parenthood
Mixed media on canvas
200 x 170 cm
2019



The feud
Oil on canvas
180 x 150 cm
2018





One of them many faces ( together )
Sang Woo Kim's signature faces designed and intwined within the Coach monogram celebrates unification and togetherness.
Kim explores identity in his artworks ‑ with the use of the Coach signature 'chain' he is visualising that people, race and individuality should be celebrated together

COACH x W magazine exhibition 2018 - Seoul, SKR






Tragicomedy

Painting Installation

2018

Sang Woo Kim's Tragicomedy installation of paintings of comic figures in dramatic poses in a field of flowers signify togetherness in a 'tragicomedic' manner.

The figures may be viewed light-heartedly or melancholically due to the expressions or dramatised poses, juxtaposed by the bright and colourful backgrounds and comic figures intwined with th 'Coach Signature' at the heart or the face of the characters.

The flowers are a catalyst to the series as they represent celebration but also commiseration. At the start of the show, flourishing with life and colour, the flowers celebrate the work on the walls with bright energy and optimisim, however as the exhibition comes to a close they will eventually wilt and die.

The flowers will reflect on the artworks with melancholy and sadness as the poses change from 'dancing' to 'dying' completely juxtaposing the way the work is viewed.

What a tragedy!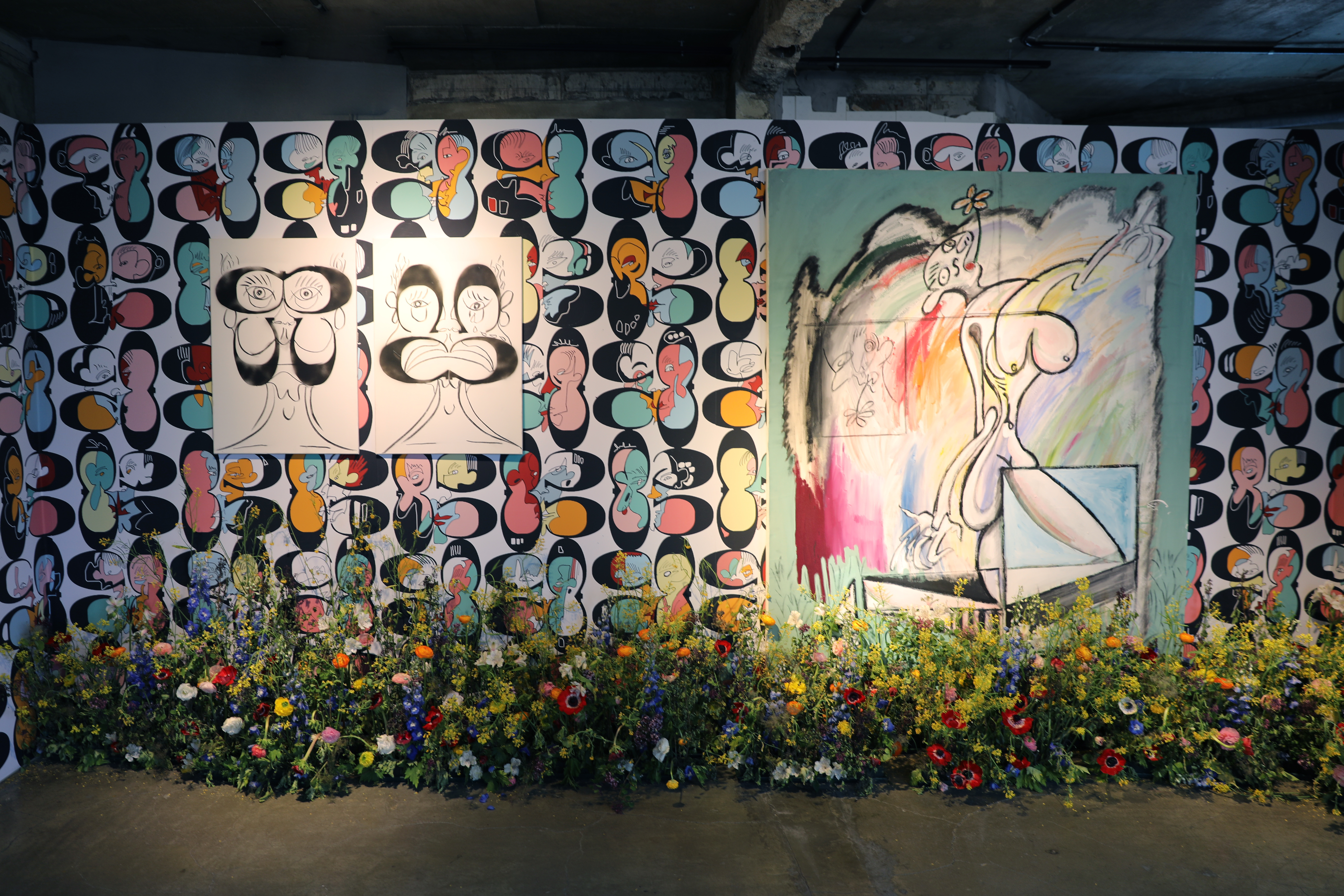 Dancing, Dying
Oil paint, oil stick, acrylic and charcoal on canvas, mounted on designed wallpaper and flowers
150 x 120 cm [ canvas ]
2018

COACH x W magazine exhibition 2018 - Seoul, SKR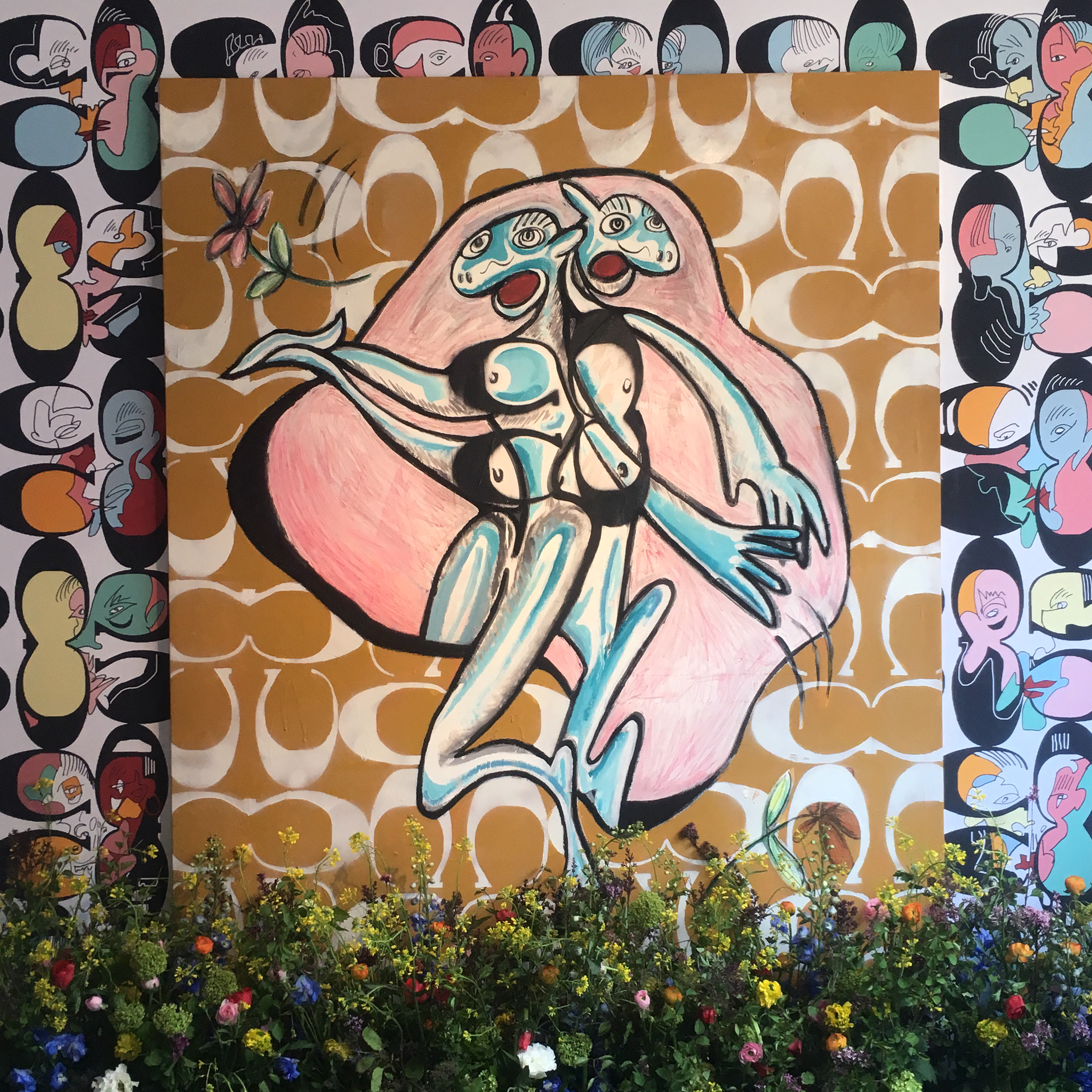 You win some, you lose the one
Oil paint, oil stick, acrylic and charcoal on canvas, mounted on designed wallpaper and flowers
150 x 120 cm [ canvas ]
2018

COACH x W magazine exhibition 2018 - Seoul, SKR





The grass is always turquoise on the other side
Oil paint, oil stick, acrylic and charcoal on canvas, mounted on designed wallpaper and flowers
150 x 120 cm [ canvas ]
2018

COACH x W magazine exhibition 2018 - Seoul, SKR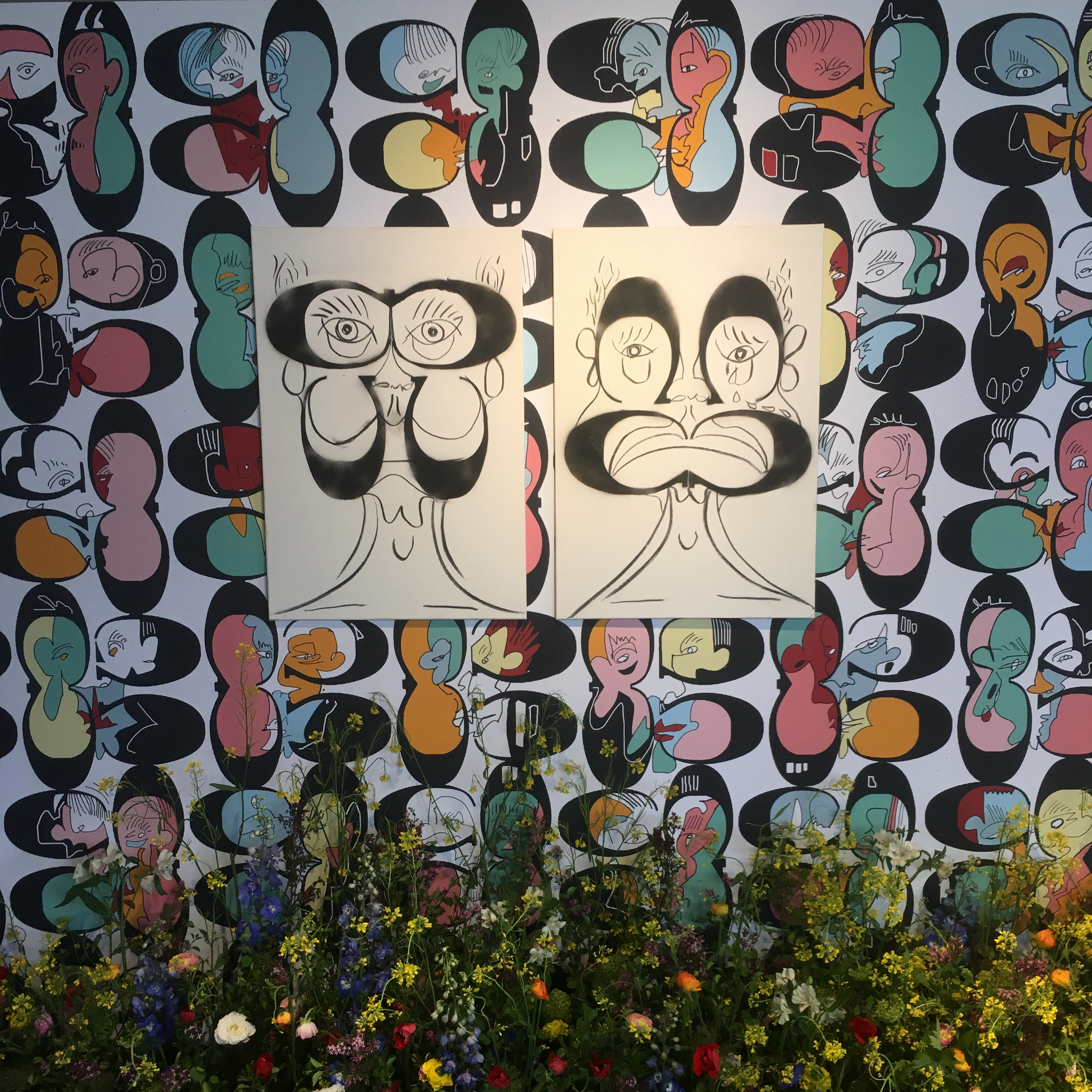 Tragicomedy
Charcoal and acrylic on canvas
70 x 40 cm , 70 x 40 cm
2018

COACH x W magazine exhibition 2018 - Seoul, SKR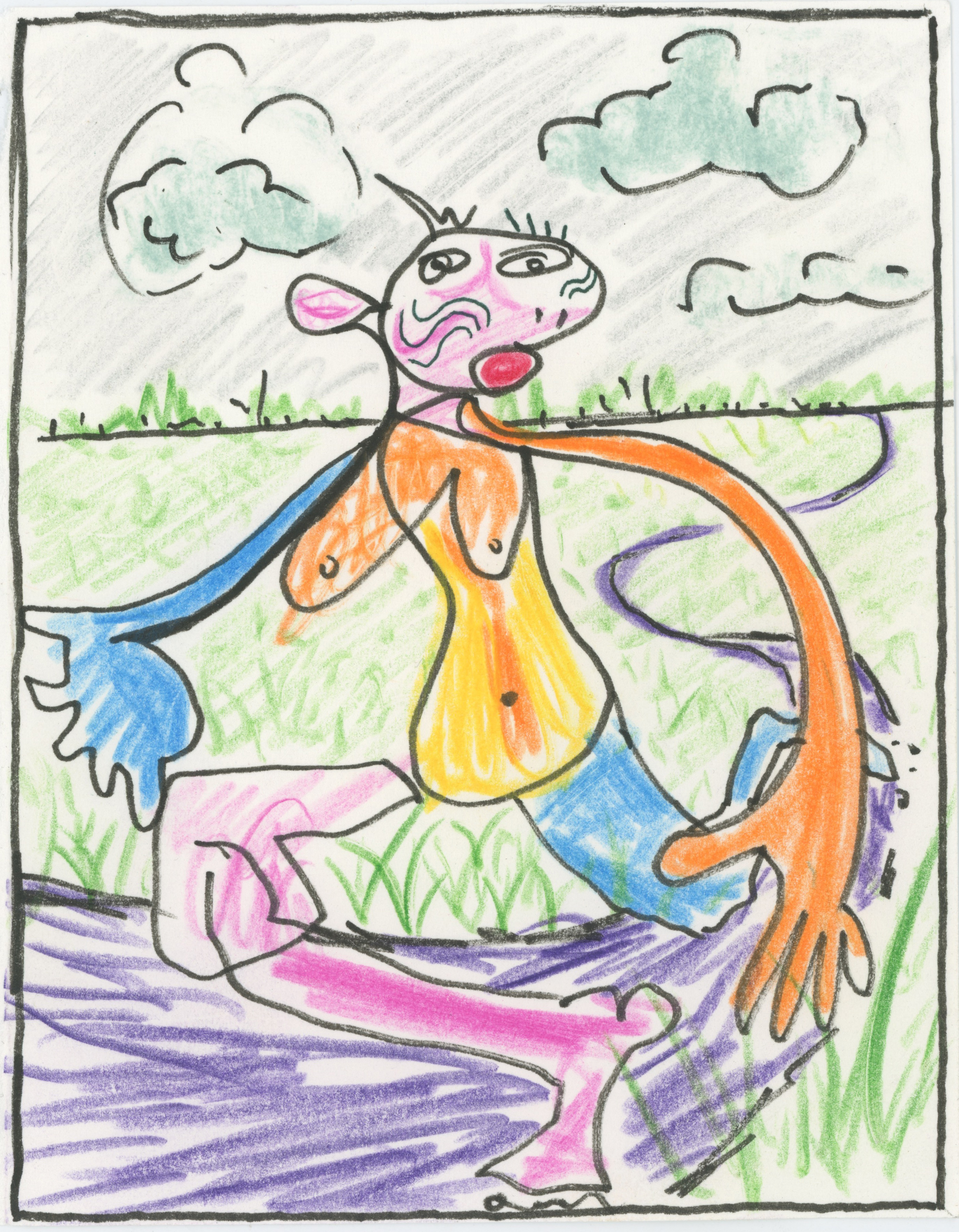 The great escape
Colored pencil and pen on paper
10 x 7 cm
2018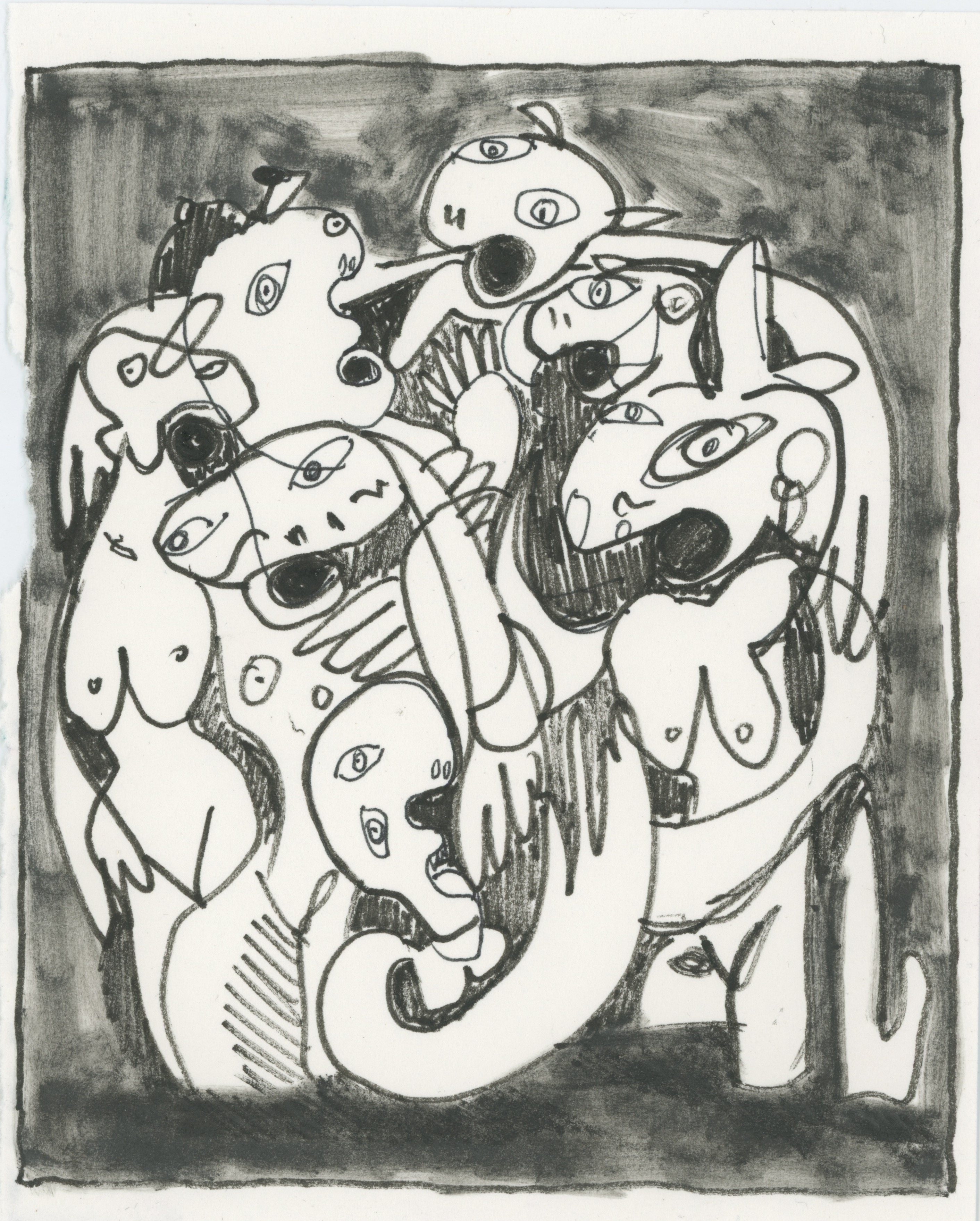 The feud
Pen on paper
10 x 7 cm
2018





Tragicomedy
Charcoal and acrylic on canvas
70 x 40 cm , 70 x 40 cm
2018